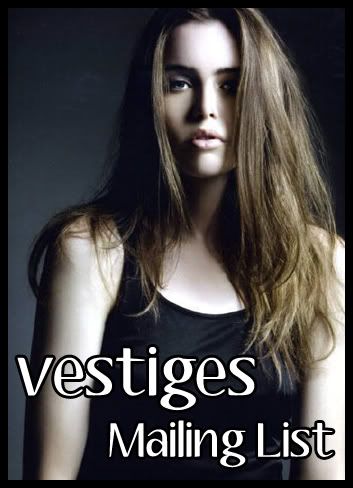 Do join our Facebook Group for even FASTER updates!

Click here!
Join our mailing list to receive the latest updates! Simply leave your NAME and EMAIL ADDRESS in a comment. All comments are screened for your privacy. If you have posted a comment in this page, please do not post again! Thanks!
Account for confirmation emails and enquires:
vvestiges@gmail.com
Accounts we are using for sending updates:
vvestiges1@gmail.com
vvestiges3@gmail.com
vvestiges4@gmail.com
vvestiges5@gmail.com
Please add us to your contact list as to prevent the updates we sent to end up in your junk mail!
thanks! =)

loads of love,
venetia